Sale!
BENQ TK 700
All Specifications
Projection System
Resolution Support
VGA (640 x 480) to 4K UHD (3840 x 2160)
Display
Brightness (ANSI lumens)
3200
Native Resolution
4K UHD (3840×2160)
Contrast Ratio (FOFO)
10,000:1
Display Color
30-bit (1.07 billion colors)
Light Source Life
a. Normal 4000 hrs ,b. ECO 10000 hrs ,c. SmartEco 8000 hrs ,d. LampSave 15000 hrs
Optical
Lens
F/#=1.94~2.12; f=11.9~15.5 mm
Projection Offset (Full-Height)
110%
Keystone Adjustment
2D, (Auto) Vertical ± 30 degrees; Horizontal ± 30 degrees
Compatibility
Input Lag
(Fast Mode),16 ms (4K@60Hz),16 ms (4K@60Hz) *downscalaing to 1080p,4 ms (1080p@240Hz),8 ms (1080p@120Hz)
Resolution Support
VGA (640 x 480) to 4K UHD (3840 x 2160)
Horizontal Frequency
15K~135KHz
Vertical Scan Rate
23~120Hz
I/O Interface
HDMI in
HDMI-1 (2.0b/HDCP2.2) ,HDMI-2 (2.0b/HDCP2.2)
USB Type A
(x1) ,USB Type A-1 (2.0/Power Supply1.5A)
Audio
Audio out (3.5mm Mini Jack)
(x1)
HDMI Audio Return
Yes, eARC, Dolby Atmos
Environment
Power Supply
AC 100 to 240 V, 50/60 Hz
Typical Power Consumption (110V)
310W
Stand-by Power Consumption
<0.5W
Acoustic Noise (Typ./Eco.)(dB)
34/28 dBA
Operating Temperature
0~40℃
Accessories
Remote Control w/ Battery
RCV013
Dimension & Weight
Dimensions (WxHxD) (mm)
312 x110 x 246
Dimensions (WxHXD) (inch)
12.2 x 4.3 x 9.6
Description
4K HDR 16ms Low Input Lag Gaming Projector | 4K@60Hz | TK700
Win Big in True 4K Resolution Paired with Lowest 16ms Input Lag

Game Mode for Detailed Clarity with Optimal Colors in Dark Scenes

3200-Lumen High Brightness, 96% Rec.709, Realistic HDR Gaming
React Faster with Sharpened Senses
Conquer every challenge in ancient ruins or modern apocalypse with TK700 high brightness projector's spectacular True 4K HDR audiovisual gaming quality. Specially calibrated for dark scenes, TK700's Game Mode reveals to adventurers the details and threats tucked away in shadows. Enjoy the sharpest resolution and lowest input lag ever paired in gaming projectors. Focus your skills to overcome obstacles for smooth victories with TK700.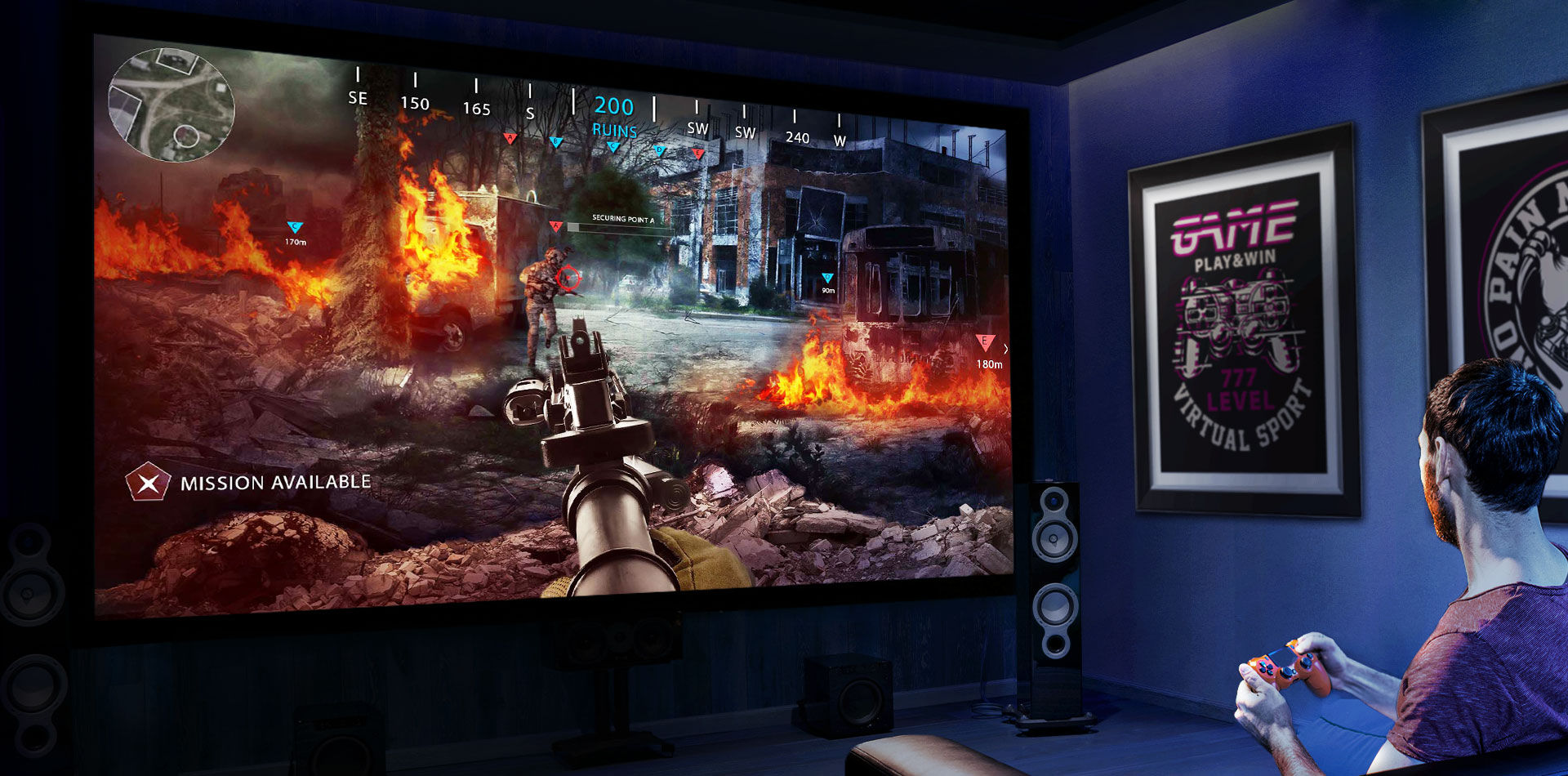 In Control with Speed and Precision
You no longer have to choose between picture quality and performance. True 4K UHD 3840×2160 resolution with 8.3 million distinct pixels, and input lag as low as 16ms, together eliminates blur to show consistently stunning clarity and crisply defined details. TK700 lets you lose yourself in the game without losing control.
Low Input Lag for Smooth Performance
The innovative TK700's professionally-designed gaming engine with unprecedented low input lag and 16ms response time provides an unrivaled 4K gaming experience. Feel the difference and triumph in real time during fast-paced FPS games where reaction time is critical.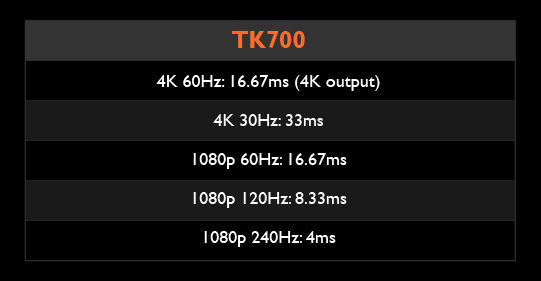 Input Lag and Gaming Projector Performance
Things to Look For in a Gaming Projector
Visuals Imperative for Survival
Your virtual life is on the line. With TK700, high brightness and stellar visual performance assure your triumph over challenges, even in bright ambient lighting.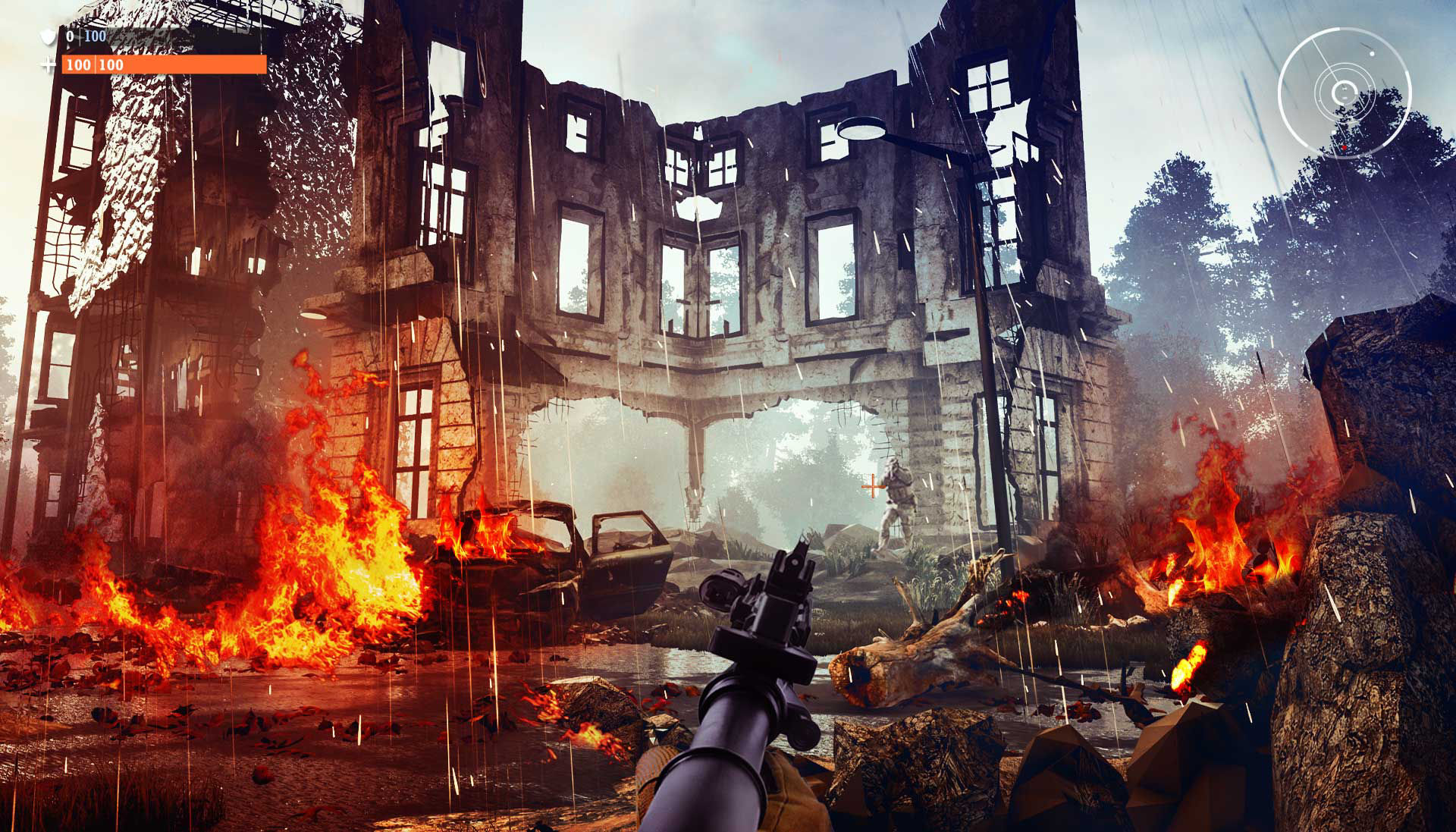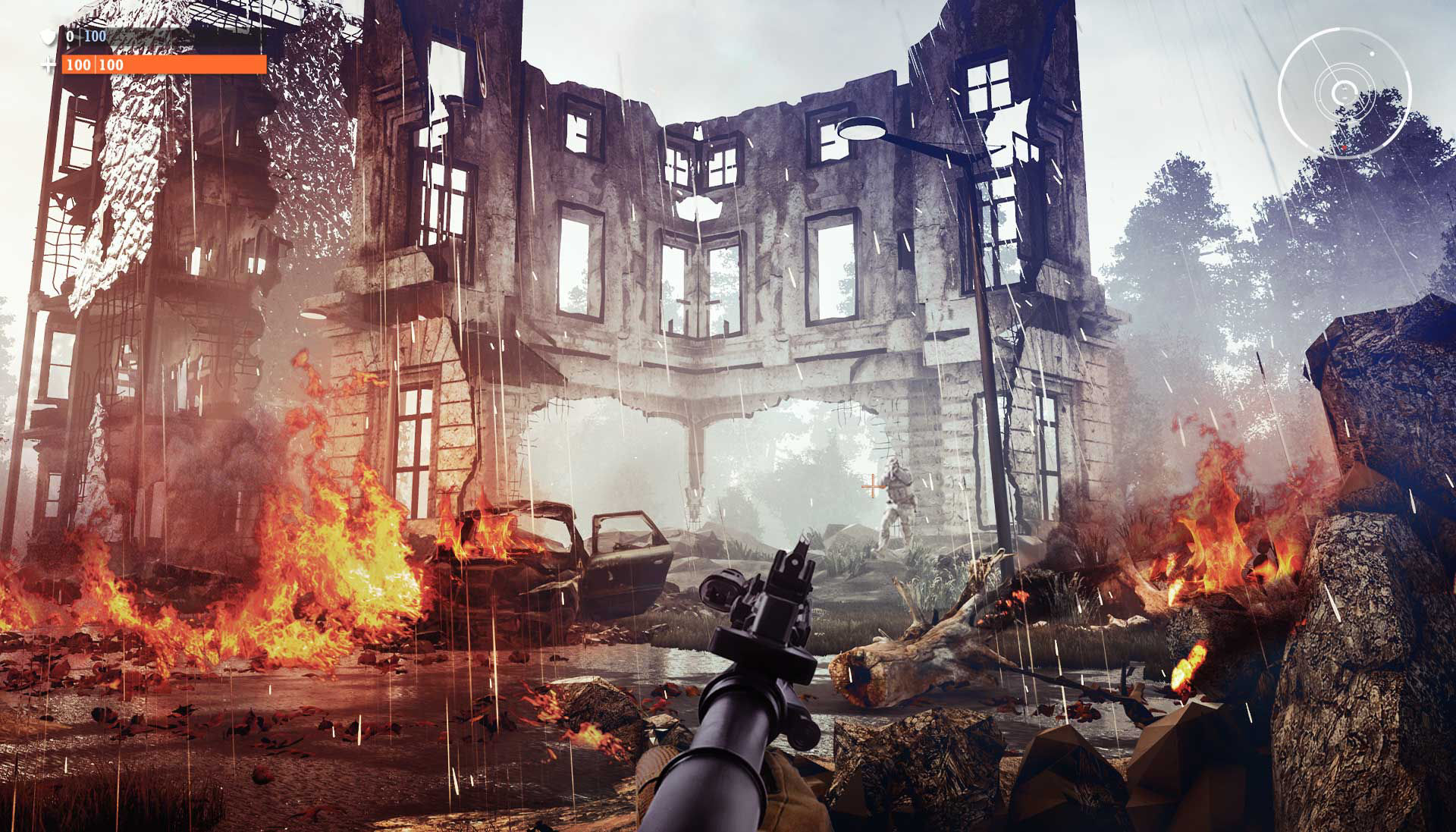 TK700
High Brightness
TK700's high lumens allow you to play in bright settings as well as dark. Get ready for brilliant big-screen HDR gaming images delivered with perfectly balanced brightness and color saturation.
Black Detail Enhancement
Detect and react one step quicker to approaching dangers by easily mapping out details in the dark. Black detail enhancement discloses fine details in dark scenes without sacrificing color performance in brighter areas. Behold the dark remains of fallen worlds with BenQ-exclusive color tuning.
Unfurl the World Before Your Eyes
Imagine gaming on 100"+ 4K images with zero installation hassle. Navigate vast gaming worlds from a comfortable viewing distance of your preference without constant turning and panning. TK700's short throw provides carefree enjoyment and placement versatility, empowering massive screen sizes for panoramic views of otherworldly landscapes, even in smaller rooms. Elevate your gaming thrills with limitless possibilities, whether you're venturing solo or with a party of friends.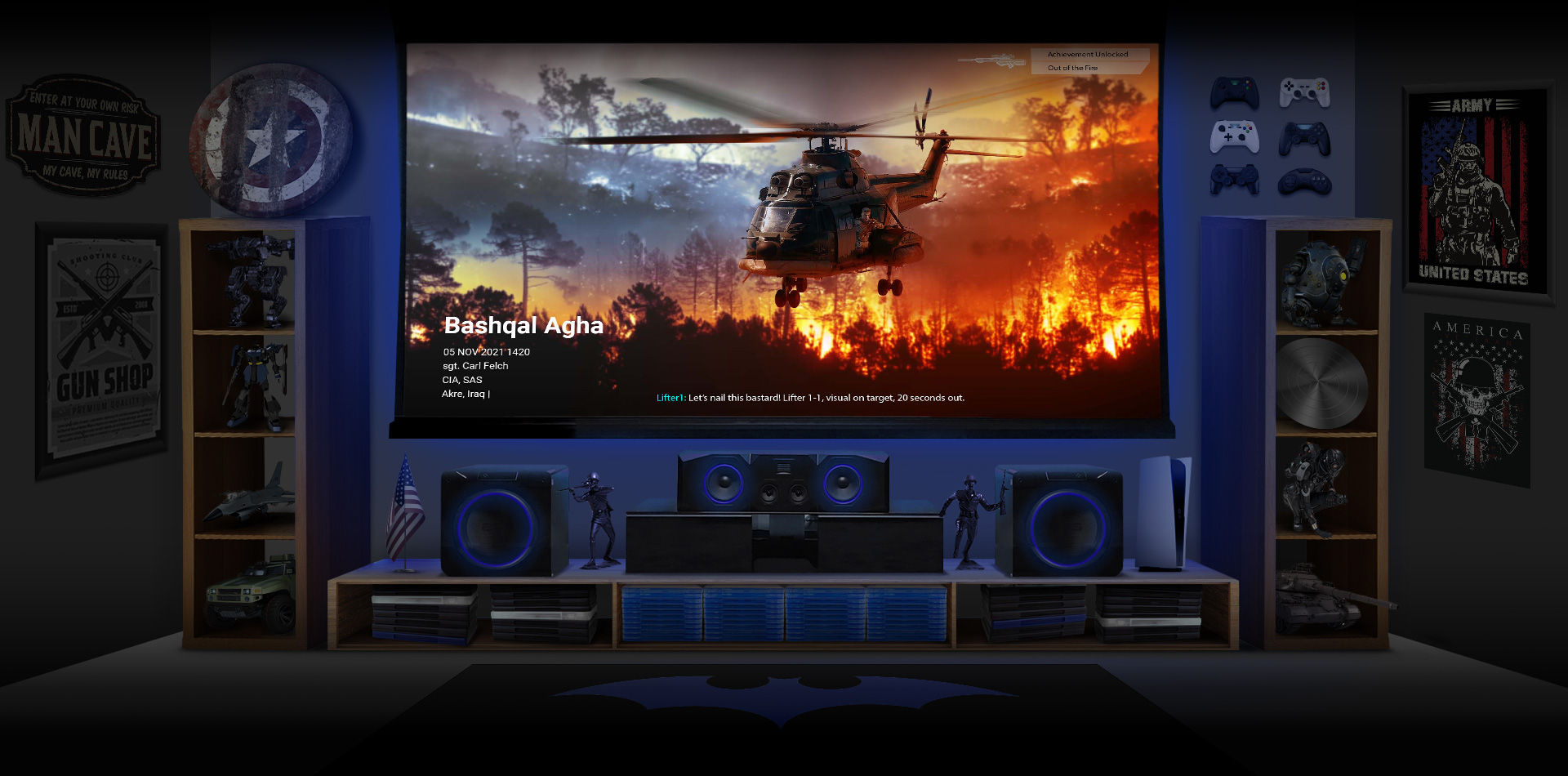 The Best Seat-to-Screen Distance for Different Projector Screen Sizes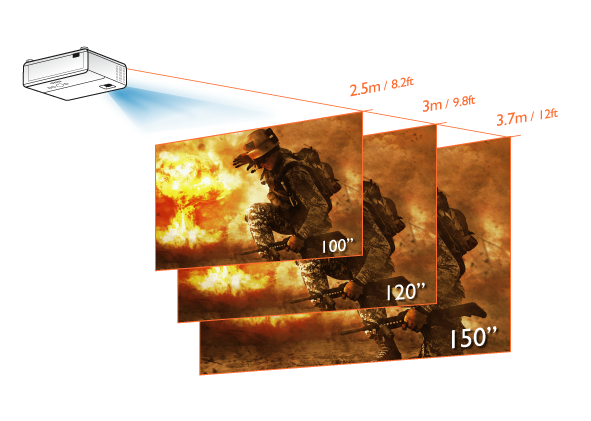 1.3X Zoom for Flexible Throw Distances
TK700 maximizes available space with a range of throw distances, enabling 4K big-screen entertainment in tight quarters.
** TK700 Throw Ratio 1.13 – 1.46 (minimum distance 100"@8.2 ft), please check before installing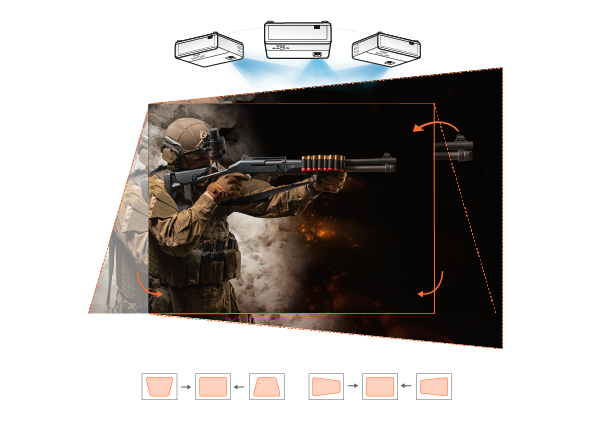 2D Keystone for Perfect Alignment
2D keystone eliminates trapezoid effects when projecting from various room locations for ease and convenience.
Dual HDMI 2.0 Connects You to Everything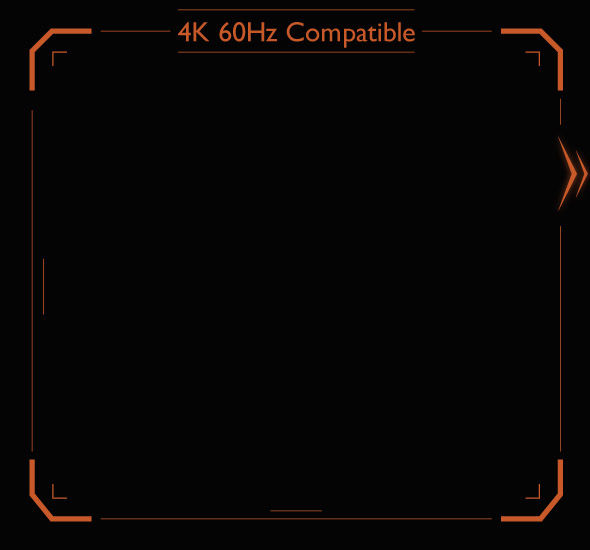 BenQ lets you game on your terms. Whether it's a Sony PS5/PS4, Nintendo Switch, or Xbox Series X, dual HDMI 2.0 universal connectivity has you covered.
** HDMI 2.0b is 4K 60Hz compatible for gaming
Audio return port supporting eARC, TK700 allows Dolby Atmos and 7.1-Channel Audio pass through, transmitting the original full resolution audio signal to your sound system through one HDMI cable. With a more three-dimensional sound effect, enjoy a 360-degree gaming bubble.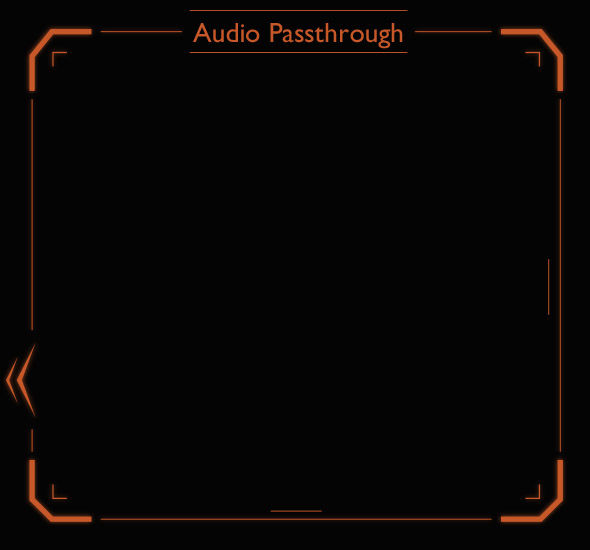 How to Connect Your Gaming Console and External Audio to Your BenQ Projector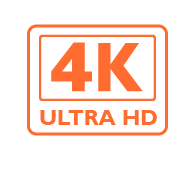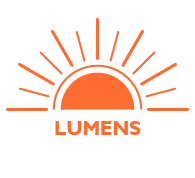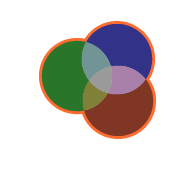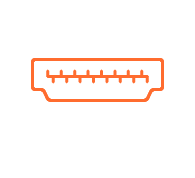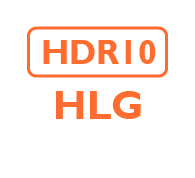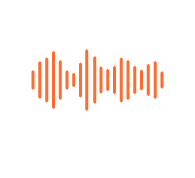 All Specifications
Projection System
Resolution Support
VGA (640 x 480) to 4K UHD (3840 x 2160)
Display
Brightness (ANSI lumens)
3200
Native Resolution
4K UHD (3840×2160)
Contrast Ratio (FOFO)
10,000:1
Display Color
30-bit (1.07 billion colors)
Light Source Life
a. Normal 4000 hrs ,b. ECO 10000 hrs ,c. SmartEco 8000 hrs ,d. LampSave 15000 hrs
Optical
Lens
F/#=1.94~2.12; f=11.9~15.5 mm
Projection Offset (Full-Height)
110%
Keystone Adjustment
2D, (Auto) Vertical ± 30 degrees; Horizontal ± 30 degrees
Compatibility
Input Lag
(Fast Mode),16 ms (4K@60Hz),16 ms (4K@60Hz) *downscalaing to 1080p,4 ms (1080p@240Hz),8 ms (1080p@120Hz)
Resolution Support
VGA (640 x 480) to 4K UHD (3840 x 2160)
Horizontal Frequency
15K~135KHz
Vertical Scan Rate
23~120Hz
I/O Interface
HDMI in
HDMI-1 (2.0b/HDCP2.2) ,HDMI-2 (2.0b/HDCP2.2)
USB Type A
(x1) ,USB Type A-1 (2.0/Power Supply1.5A)
Audio
Audio out (3.5mm Mini Jack)
(x1)
HDMI Audio Return
Yes, eARC, Dolby Atmos
Environment
Power Supply
AC 100 to 240 V, 50/60 Hz
Typical Power Consumption (110V)
310W
Stand-by Power Consumption
<0.5W
Acoustic Noise (Typ./Eco.)(dB)
34/28 dBA
Operating Temperature
0~40℃
Accessories
Remote Control w/ Battery
RCV013
Dimension & Weight
Dimensions (WxHxD) (mm)
312 x110 x 246
Dimensions (WxHXD) (inch)
12.2 x 4.3 x 9.6