Sale!
Description
Tempus 77
3-WAY BASS REFLEX FLOORSTANDING SPEAKER
The top product of the Tempus range: high-quality hi-fi sound combined with timeless design
Powerful and detailed stereo sound thanks to meticulous development and coordination
Calotte de tweeter fmax 25 mm avec guidage du son à directivité optimisée et puissant entraînement néodyme pour une résolution exceptionnelle
Three Klippel-optimized 170 mm FE Dynamics chassis: 1 x woofer and 2 x subwoofers for very high resilience and precision
Particularly low-resonance enclosure structure made of E1 MDF timber boards including sturdy base struts with height-adjustable spikes
3-way bass reflex floorstanding speaker
The flagship model, and of course the perfect choice of front speaker in a Tempus surround system, is the 3-way Tempus 77 bass reflex floorstanding speaker. The speaker, which stands slightly over 1 m in height, is equipped with two 170 mm FE Dynamics woofers and a mid-range driver of the same diameter. The Klippel-optimized construction ensures maximum load capacity and optimum precision in all frequency ranges. With its dispersion-optimized sound guide and powerful neodymium drive, the newly developed 25 mm fmax tweeter generates an exquisite resolution. The chassis are located in a sturdy, particularly low-resonance housing consisting of E1-MDF panels. Thanks to its excellent efficiency rating of 92 dB, the Tempus series permits a high degree of flexibility when it comes to selecting an amplifier.
Test reviews
WHAT DO TRADE MAGAZINES SAY ABOUT THIS PRODUCT
"Magnat does everything right with itsTempus 77: Sophisticated sound, very highpower handling, excellent workmanship andgood value for money. (…)"
---
SFT 07/2017
"Magnat knows what is essential about speakers.This becomes obvious right from the beginningwhen listening to the speakers of the Tempus seriesand thus it is not surprising that the surroundensemble has almost completely convinced us."
---
av-magazin.de 05/2017
"Magnat´s new Tempus range offers first-class sound quality at a reasonable price.Those looking for a classically designed home cinema system providing huge bass power,high neutrality and effective three-dimensional sound reproduction would be well advised toconsider this loudspeaker combination.(Tempus 5.1 Set)"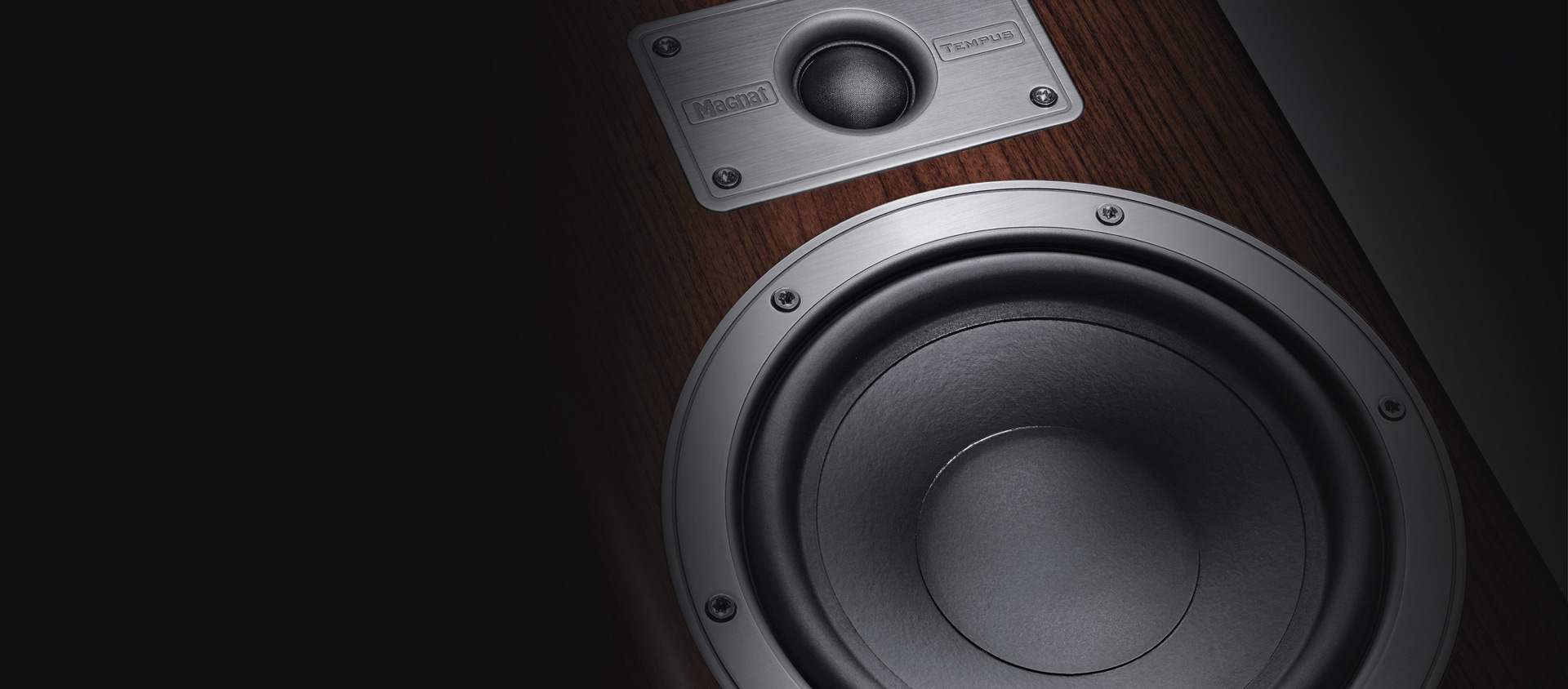 Entry-level flagship with proven Magnat subwoofers
The configuration of the chassis used by the speaker components in the Tempus series, from the shelf speaker to the flagship model, has been optimized for an homogeneous family sound. FE Dynamics woofers and subwoofers ensure the fastest reaction behavior from a coated paper membrane.