Polk
Regular price
Rs. 26,040.00
Regular price
Rs. 31,000.00
Sale price
Rs. 26,040.00
Unit price
per
-16% OFF
Sold out
music performance.
Easy to setup, supports Dolby and DTS, and connects to most home theatre receivers, stereos or home theatre processors.
Built for more than your viewing pleasure, the T Series hits the mark on great-sounding audio for all the music that fills your life.
Wide dispersion drivers and tweeters project sound over a wide area so every listener in a room hears open.
Great sound paired with affordability never sounded this awesome!
Product features
Give your ordinary t.v room a home theatre set-up with the Polk t50 floor standing tower speakers and get lost in the world full of music and entertainment. The Polk is not just an ordinary floor-standing tower speaker. Just try it once and you will fall in love with the t 50 speaker for what you see. T-50 is built with dynamic balance technology which gives very high quality and clear sound, it has thrilling bass which gives a massive boost even at the lowest frequencies. All the t-series speakers by the Polk have an amazing and luxurious sound quality and look good when put in your room.
Each
T-series speaker
highlights premium acoustics, quality development, simple arrangement and incredible worth. The T-series high effectiveness configuration is viable with most home theater AV recipients 1" silk arch Dynamic equilibrium wave guide tweeter for straightforward perfectly clear high pitch 6.5 inches broadened toss composite unique equilibrium drivers for open, uncoloured midrange and punchy, dynamic bass 2 x 6.5 inches mass stacked composite sub bass radiators for strong result bass at the least frequencies.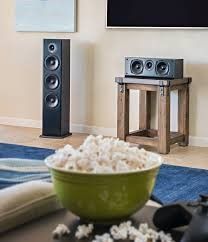 Dynamic Balance Technology
The T 50 speakers feature Polk Audio's patented Dynamic Balance Technology, which helps to eliminate distortion and provide clear. Polk-t50 tower Speaker has 6.5 inches extended throw composite dynamic balance drivers and 2x6.5 mass loaded composited sub bass radiations for powerful output bass at the lowest frequencies. The speaker supports Dolby and DTS which connects to most of the home theatre receivers and gives you a cinematic experience at home.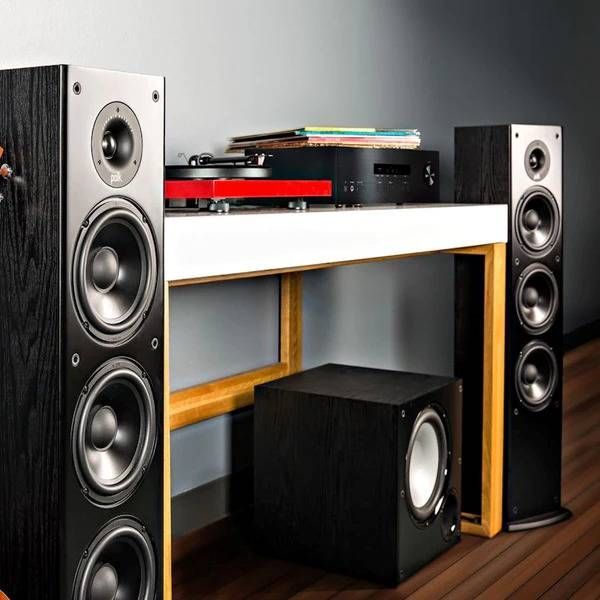 Immersive Audio Quality
The Polk Audio speakers offer immersive audio quality that can transform your listening experience. Experience 3D sound quality with Polk t-50 floorstanding speakers that will reach every corner of your room. This soundbar has an amazing audio quality which enables us to hear each and every dialogue without any distraction. This soundbar has Dolby Atmos and DTX which delivers very clear sound. This results in a natural and immersive audio experience that is hard to beat.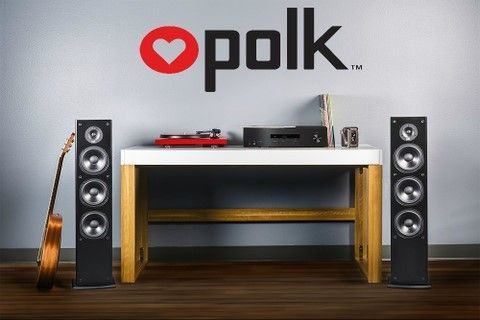 MDF Cabinet Construction
The T50 speakers are built with Medium Density Fiberboard (MDF) cabinet construction, which helps to reduce resonance and provide a more natural and accurate sound. This further enhances the immersive audio quality of these speakers. We always have heard that even the biggest things can come from small packages. well this Polk speaker can turn out to be the biggest thing for you if you buy it. Upgrade your theatre with the t-50 by polk speakers.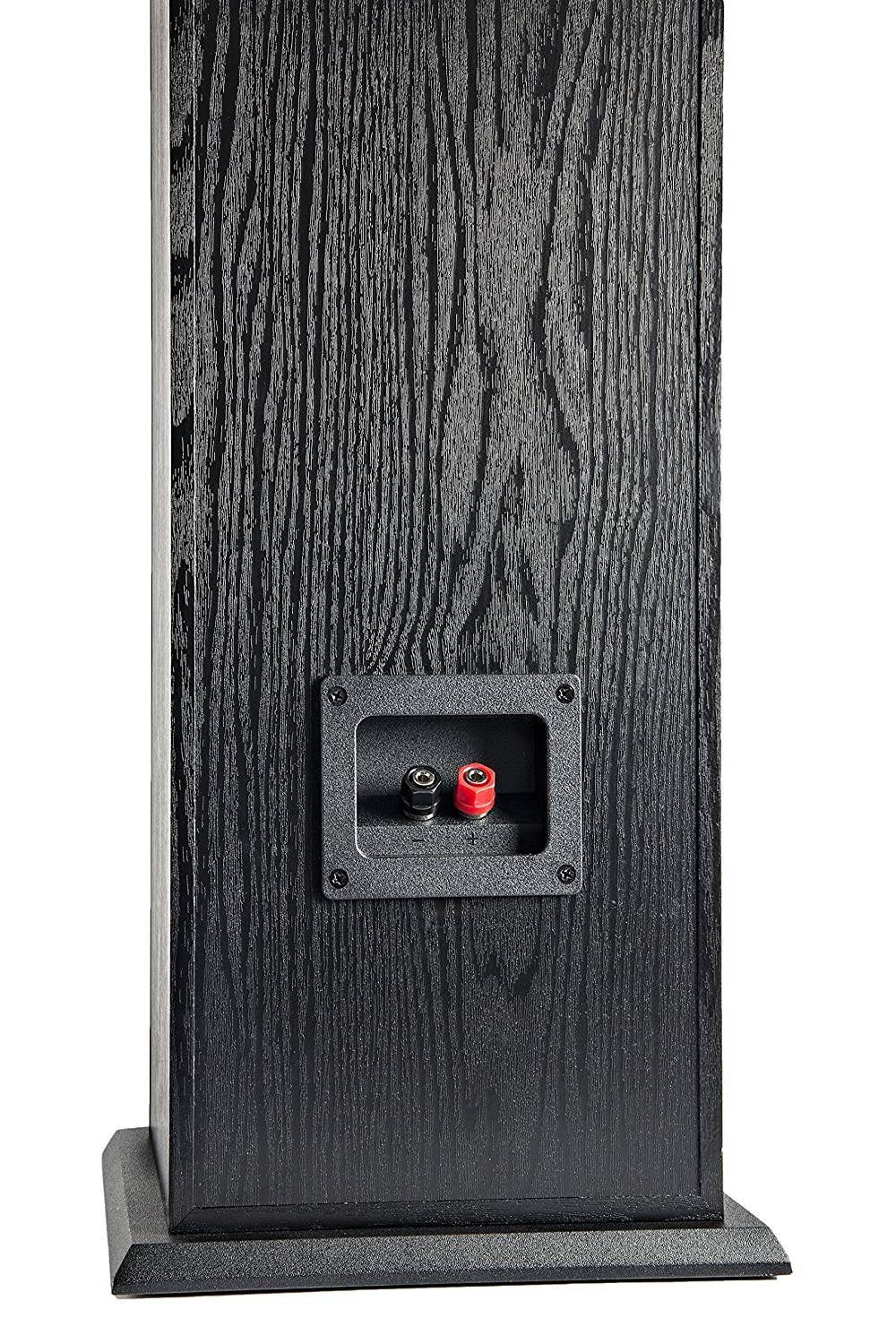 Power Port
The T-50 speakers feature an integrated Power Port that helps to reduce turbulence and noise, allowing for deeper and more impactful bass. This helps to create a more immersive audio experience that can transport you to another world. The Power Port is essentially a specially designed vent located on the back of the speaker that allows air to flow in and out of the cabinet more smoothly. This helps to eliminate distortion and improve the overall clarity of the audio.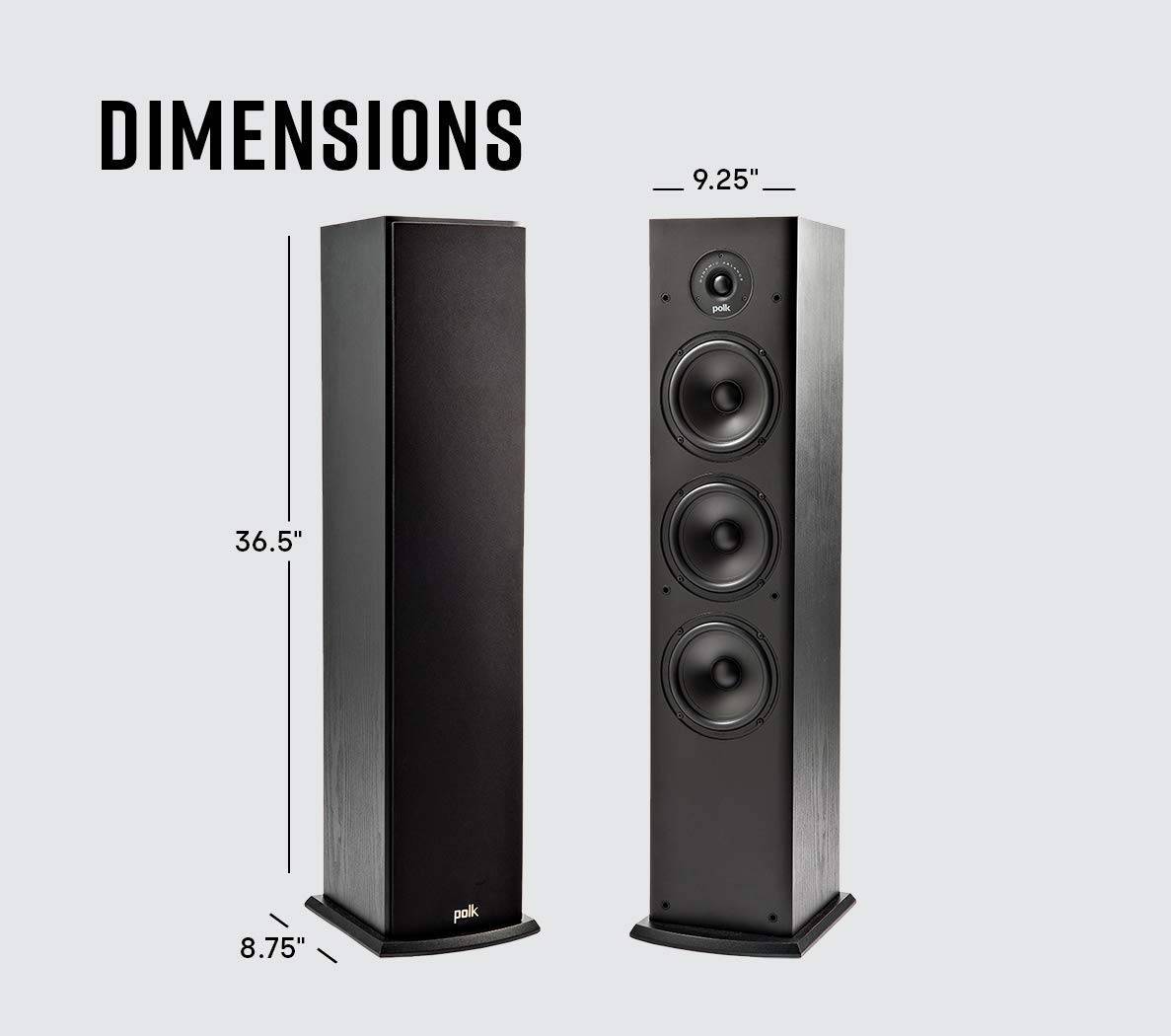 Silk Dome Tweeter
The T50 speakers are equipped with a 1-inch silk dome tweeter that delivers smooth and detailed high-frequency response. This helps to create a balanced and natural sound that is both immersive and engaging. The Silk Dome Tweeter is another key feature of the Polk speakers that contributes to their immersive audio quality. The T50 speakers are equipped with a 1-inch silk dome tweeter that delivers smooth and detailed high-frequency response.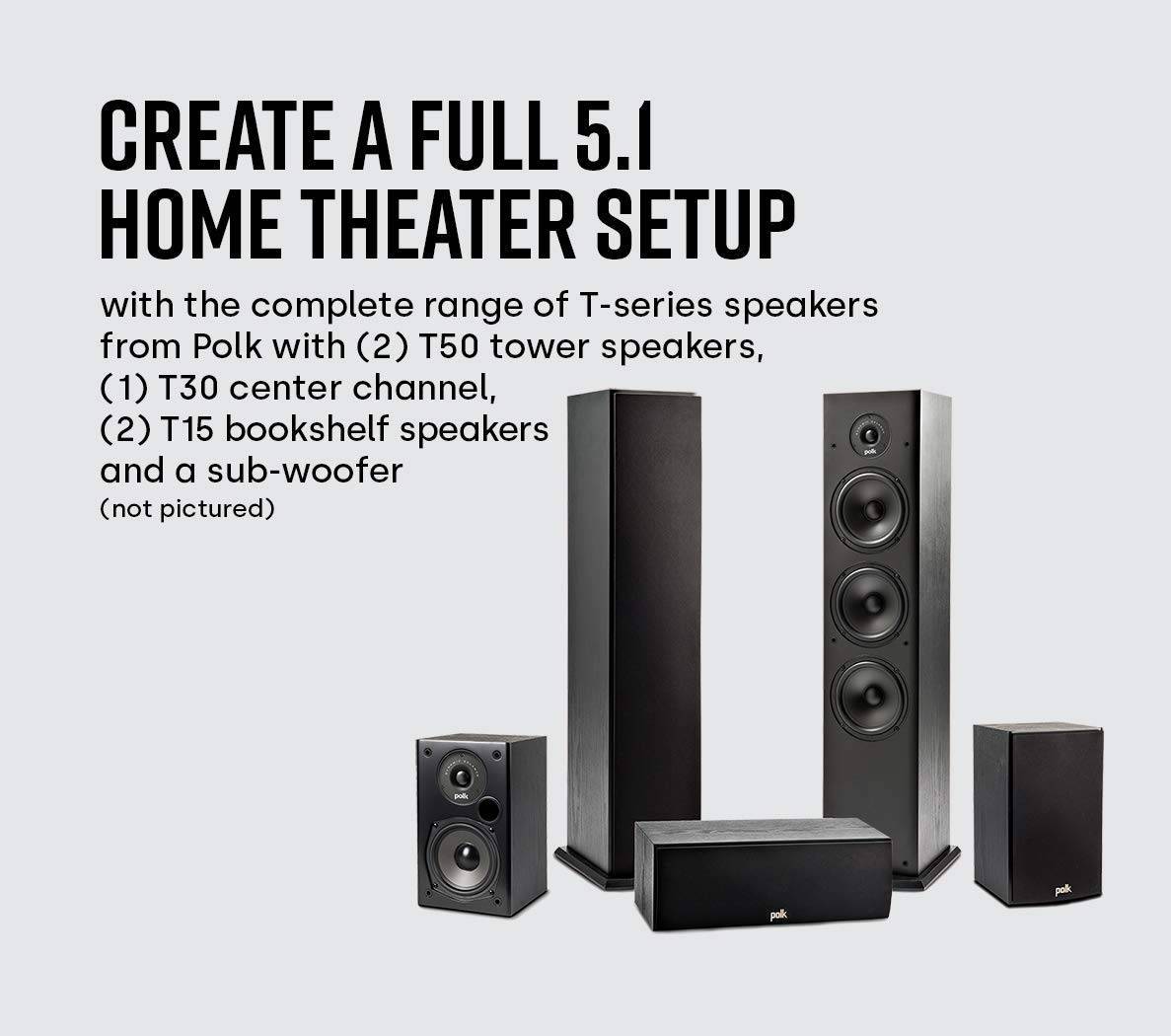 Acoustic Performance
The T50 speakers have been designed and tested to provide optimal acoustic performance in a wide range of environments, ensuring that they deliver clear and accurate sound no matter where they are placed. the Polk-Audio T50 2-way speaker have been carefully designed and tested to ensure that they deliver optimal acoustic performance in a variety of environments. This means that they have been engineered to sound great whether they are placed in a large room, a small room, or even in an open space.
Share
View full details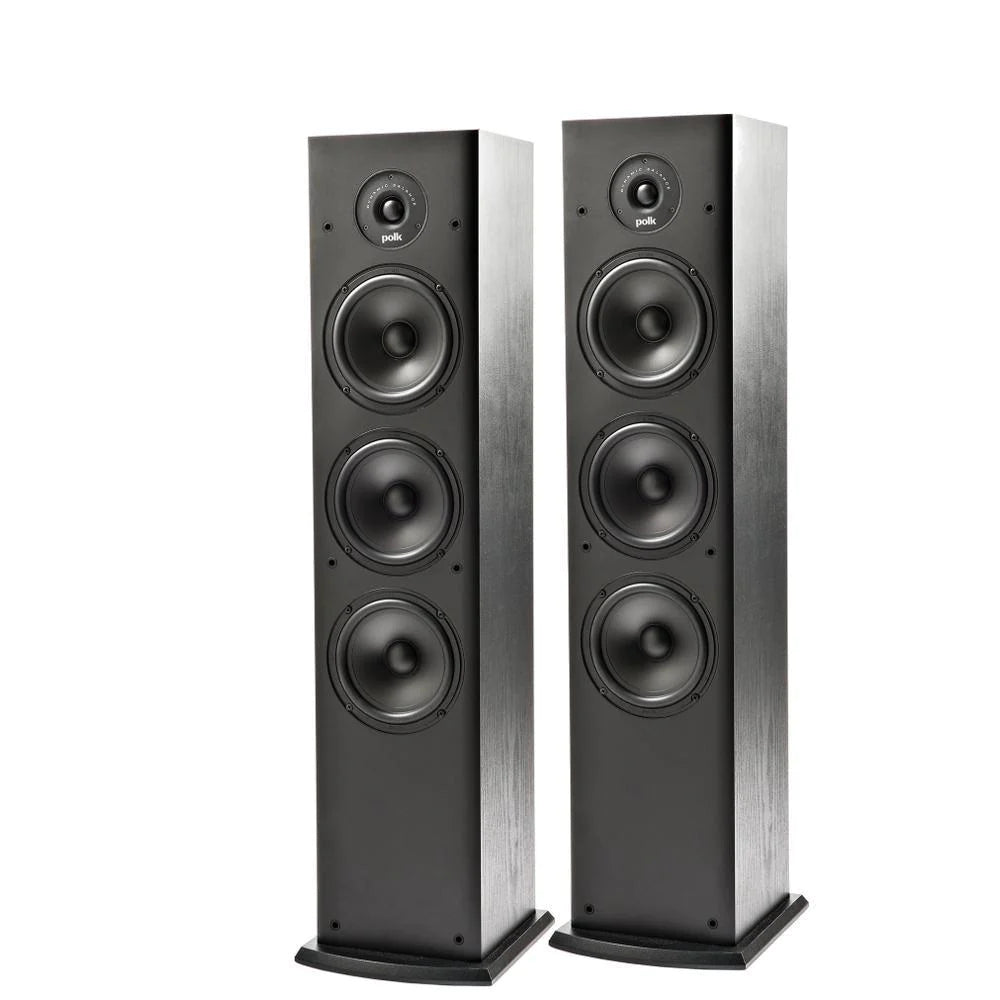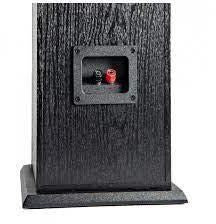 100% Original

Get 100% Original Product from your favourite brand.

Offers

Get Flat 2% Off on all Debit Card Transactions.

Easy Return

Get easy return and replacement options on all products

Secure Payment

Pay securely using our trusted partner gateway.